SilverX Lab Sàrl ("SilverX") is a purpose-driven, socially-conscious enterprise committed to a different kind of personal and professional development.
We believe that learning how to more confidently navigate today's digital landscape – what we call becoming "cyber savvy" – can unlock new opportunities, growth and meaning for everyone, not just the tech-inclined.
Rather than approaching technology and cyber skills as ends in themselves, we focus on a strategic understanding of these concepts as a means to add greater purpose and impact to our lives.
SilverX started small and is committed to thoughtful growth. We believe that operating with integrity comes from the inside out, starting with responsible governance, compassionate management and commitment to a common purpose. Active and intentional pursuit of diversity and equity are foundational to the SilverX mission.
Our team has deep experience and expertise across sectors and industries, working with the private sector, governments, universities, and international organizations at the cyber frontier. We are excited every day to work closely with clients and partners, translating specialized knowledge and experience into real-world tools and strategies for you – the cyber-savvy citizen.
A space for inquiring minds
We work with thoughtful, motivated individuals and organizations – people who aim high and are curious about how cross-cutting issues like cyber impact their work and personal lives. Our goal is to embolden and empower you with contextualized, multidisciplinary knowledge, communities of purpose and practical skills you will use.
In addition to outstanding instruction and insight sharing, we are committed to creating "outside the box" learning experiences that will help you grow and thrive while making the world a better place.
Because our goal is to meet you where you are, we offer different options for engagement and learning through our three divisions – SilverCompass (for individuals), SilverCrossing (for organizations), and SilverCurrent (for innovators). Our services range from short seminars and tailored trainings to more in-depth course offerings and coaching, and include both in person and virtual formats.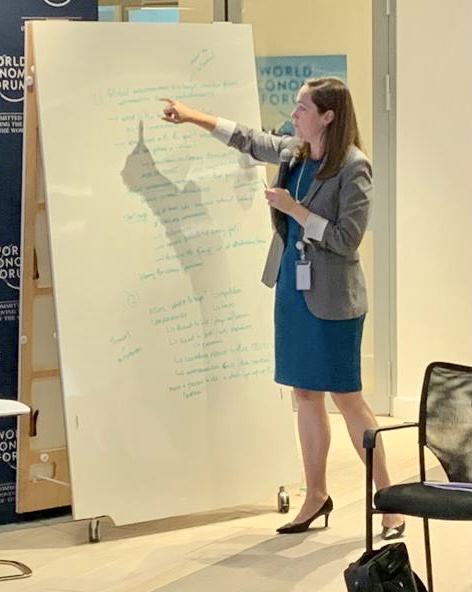 And what's up with the name SilverX? you ask.
At the cyber frontier, as in life, much is unknown and beyond our control. SilverX is built on the belief that, despite our desire for certainty, the magic of true growth and meaning happens here – in between black and white.
By accepting ambiguity and cultivating curiosity, we can more clearly see the infinite possibilities and connections out where things are a bit more grey or, as we like to say, silver.
We believe in the power of fresh ideas and different perspectives.
Let's talk